Dell 3108098 Dell 3110cn/3115cn Yellow Compatible Toner (8k)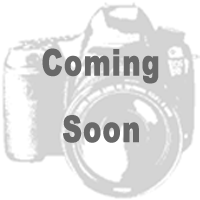 Product Details:


Product Description
Dell 310-8098 Compatible Yellow High Yield Compatible Yellow Toner Cartridge designed to meet or exceed the specifications of the original OEM manufactured cartridge.
All products are manufacturer under the most stringent conditions in state-of-the-art facilities and offer the best value for your dollar.
The use of compatible items does not effect your printer warranty.
CLHY-310-8098 Specifications Table Product  Toner Cartridge  
Manufacturer  Compatible  
Type  Compatible High Yield  
OEM Part No.  310-8098  
Color  Yellow  
OEM Compatibility  Dell  
Approx. Yield  8000  
Warranty  6 Months  
Weight  3 lbs.  
CLHY-310-8098 Compatibility List
Dell 3110c  
+ Expand All- Collape All
Default
OEM/Compatible :  Compatible  
Supply Item :  Toner Cartridge  
Color :  Yellow
310-8098
computoners
Related Items